River Rafting though The Grand Canyon SOLD OUT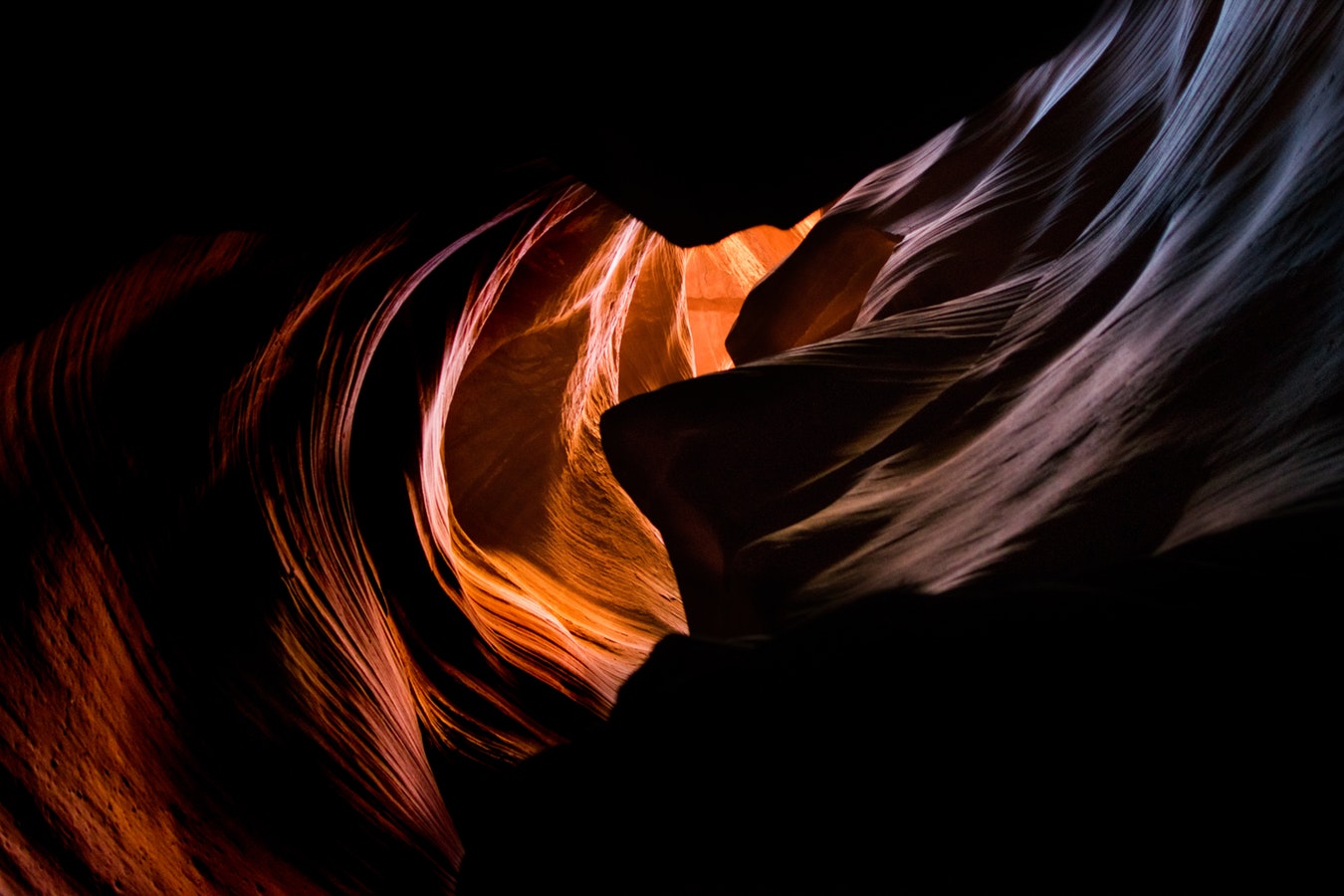 River Rafting though The Grand Canyon SOLD OUT
Greetings!
Thank you for your interest in our Creativity and Madness Grand Canyon conference in September 2019! This letter provides greater detail about what to expect during the trip. Please feel free to e-mail Adrienne if you have additional questions. We will begin the conference at the Cliff Dweller Lodge in Marble Canyon on September 1, 2019 where we will spend the night prior to launching on the river the following morning. That evening, we will enjoy our first dinner together as a group and have a brief orientation. The next morning, our group will be shuttled to the river put in, where we will participate in a thorough river and safety training prior to launching.
The price of the conference includes dinner and lodging at the Cliff Dweller Lodge, all meals on the river, camping kits for use on the river, the shuttle out of the canyon at the end of our trip, and 8-10 hours/credits of continuing education (CME/CE). Additional details are provided below. Please let me know if I can answer any more questions. This will be a wonderful experience!
Happy Regards,
Adrienne
uponaridge@gmail.com
sold out
Questions/Answers:
What kind of boats will we be traveling in?
The boats are constructed of military spec neoprene rubber, which creates a highly stable and safe platform for navigating whitewater on the Colorado River. The pontoon design, which was first used in World War II, was the beginning of motorized raft design. It has gone through many modifications and a great deal of evolution since then into highly customized crafts that are capable of safely and comfortably carrying up to 16 people for extended periods of time. This makes the experience suitable for individuals with a wide range of ages (10-90) and physical abilities.
Each raft is powered by a low emission, surprisingly quiet, 4-stroke engine. The use of motorized rafts make it possible for us to do the trip in 7 days, whereas non-motorized rafts (oar powered) require a minimum of 14 days.
The boats are big enough for those who want to experience the rapids up close and personal to sit towards the front, or for those who would like less exposure to sit towards the back. Either way, we recommend that people switch their seating around along the way in order to enjoy the full experience of both! Although the rapids are certainly an exciting part of the river, and a highlight of the experience for most people, there are many peaceful, long stretches of river without rapids. The contrasting nature of the river over the 200+ miles of the canyon is part what makes it such a unique experience.
Is it safe?
Nothing in life is completely safe, but safety is definitely first and foremost on our agenda. We want everyone to have a fantastic time, and doing that means paying attention to your well-being. At the beginning of the trip, you will take part in an extensive safety orientation detailing proper life jacket use, boat safety, correct riding positions, as well as hiking guidelines and safety in camp. Every trip travels with a full first aid kit, safety equipment, and satellite telephones for emergency use.
Will I need to bring or purchase my own camping equipment? What if I've never been camping before, or don't know how to set up a tent? If I sign up for the trip by myself, or if I want to come with a non-spouse/significant other, will I have to share a tent with someone else?
We will provide necessary river/camp equipment, including a sleeping kit -a tent, sleeping bag & sleeping pad - for everyone who needs one.. If you have your own camping gear, you are welcome to bring and use it, provided it is not oversized. The tents are straightforward and easy to use, and we will provide a demo on how to set them up. If you still need help figuring out how to set up your tent after the demo, we will be glad to help until you feel confident enough to do it on your own. You do not have to share your tent unless you want to.
What kind of clothing and/or equipment will I need to bring?
We will send out a detailed list of clothing and other necessary/recommended items prior to the trip.
What kind of physical shape do I need to be in to go on the trip? Do I need to have previous river or camping experience?
The trip is suitable for individuals of various levels of physical fitness and/or levels of previous experience. If you've never set up a tent or been on a river trip, we will do everything we can to help make sure your Grand Canyon trip is one of the most awesome and memorable experiences of your lifetime!
During the trip, there will be various options to explore many beautiful side canyons. Whether you prefer to sit & relax at camp, while admiring the scenery & listening to the river with a glass of wine, or going on a guided side hike through sinuous slot canyons to ancient pictographs, the choice is yours - choose whatever suits your level of comfort and ability.
What is the weather like in the bottom of the Grand Canyon at that time of the year?
The average high temperature at river level in the Grand Canyon in September is 95 F, and the average low temperature is 68 F. The average amount of precipitation for September is approximately 1 inch. Will there be CME/CE offered as part of the trip? We are planning to offer 8-10 hours of CME. We are currently working with our guide and crew on the planning and logistics of the trip itinerary, to determine how many hours can realistically be provided during the trip. Our intent is to offer continuing education that will be meaningful and enhance the overall experience as opposed to taking time away from it.
The educational themes that will be covered will be oriented towards positive psychology, (including peak experiences and flow states), principles of eco-psychology (the effects of natural environments on humans), and environmental psychology (the effects of human behaviors on the environment).
Where does the trip start and/or end and how do I get there?
You are responsible for planning for and paying the costs associated with your travel and arrival to Cliff Dweller Lodge on September 1, 2019. For your convenience, I am including a description of possible travel options for arriving at Cliff Dweller Lodge, along with companies that provide different shuttle options. As mentioned above, the helicopter flight out of the canyon and fixed wing plane shuttle at the end of the trip are included in the cost of the trip.
Depending on where you will be coming from, you can either drive to Cliff Dweller Lodge, which is near the put in at Lees Ferry, (closest city, Page, AZ), and leave a car there during the trip, or fly to Las Vegas, NV, and take a shuttle to Cliff Dweller Lodge. At the end of the trip, a short helicopter flight out of the canyon to Bar 10 ranch, a fixed wing airplane will fly you back to either Cliff Dweller Lodge, (if you left a car there), or to Las Vegas, NV. Costs associated with getting yourself to Cliff Dweller Lodge/Marble Canyon at the start of the trip are not included. There is detailed shuttle information at the bottom of this letter for reference.
Transportation and Lodging
Las Vegas, NV to Marble Canyon, AZ Transportation Options*
If you fly or drive into Las Vegas, Nevada (LAS) the day before your trip, you have four options:
$$$ Schedule a flight into Marble Canyon Airstrip. Bar 10 Ranch arranges these flights for you via Vision Air. Please consult Bar 10 for availability and pricing. Reservation lists are updated until minimum passenger requirements are met for flights from North Las Vegas and most flights do fill. In general, you will meet a Bar 10 employee at 2:45 PM at McCarran International Airport 'level zero' located below the baggage claim for a 40-minute van shuttle to North Las Vegas Airport. Your flight will depart between 4:00-4:30 PM. The flight with Vision Air to Marble Canyon is approximately one hour. Between 5:00-5:30 PM, a Hatch employee will pick you up at the Marble Canyon Airstrip and shuttle you to Cliff Dwellers Lodge, the drive is about 10 minutes.
$$$ In some instances, there may be a flight available the morning of your trip. Please consult Bar 10 for availability. If you fly into Marble Canyon the morning of your trip, we will pick you up in front of the Marble Canyon Trading Post at 9:00 AM.
$$ Schedule an executive van shuttle from LAS or local Las Vegas hotels to Cliff Dwellers Lodge through Bar 10 Ranch. In general, meet the van at 1:00 PM at McCarran International Airport level zero located below the baggage claim for a scenic, five-hour van ride with a quick bathroom stop to purchase beverages for your rafting trip and stretch your legs.
Bar 10 Ranch (800) 582-4139 www.bar10transport.com
$$ Rent a car in Las Vegas (through Hertz, Avis, etc.) and drive yourself to Cliff Dwellers Lodge, where you can leave your car with us for the duration of the trip. Please note there is no rental car return in the Marble Canyon or Page area. This is a good option if you are spending more time in the area before or after your trip.
McCarran International Airport (LAS) car rental
www.mccarran.com/03_carrentals.aspx Page, AZ to Marble Canyon, AZ
Transportation Option*
$$$ If you fly into Page, Arizona (PGA) the day before your trip you can schedule a shuttle service to bring you to Cliff Dwellers Lodge. The shuttle from Page to Marble Canyon is approximately one hour. Currently, there is no rental car option available in Page.
Betty Price (928) 355-2252 End of Trail Shuttle
Marble Canyon, AZ Transportation Option*
$ If you drive your personal vehicle to Cliff Dwellers Lodge, you may park your car between Cliff Dwellers Lodge and the Hatch River Expeditions warehouse for the duration of your trip.
* Return air transportation to Las Vegas, South Rim, Marble Canyon or Page is included in all Full Canyon trips.
Full Canyon Reservations
Lodging
Lodging at Cliff Dwellers Lodge the night before your rafting trip is included. There is a nominal fee for single occupancy (with limited availability). We will make the lodging arrangements for you. However, if you need to extend your stay with Cliff Dwellers Lodge, book a fly fishing trip or inquire about their restaurant, please use the information below to make your own extended reservations. We will pick you up in front of the Cliff Dwellers Lodge restaurant at 8:30 the morning of your trip.
Cliff Dwellers Lodge (800) 962-9755 www.cliffdwellerslodge.com (928) 355-2261
At The End of Your Trip
On the last day of your trip, the helicopter** will start flights out of the canyon at 7:00 AM to Bar 10 Ranch, where you will be given a boarding pass for the fixed-wing aircraft to continue on your journey. If you are flying back to Las Vegas, you will be shuttled from the North Las Vegas Airport to McCarran Airport and arrive around 1:00 PM. Please do not schedule flights out of Las Vegas until after 3:00 PM. If you are flying back to Marble Canyon, a Hatch employee will shuttle you back to your car at Cliff Dwellers Lodge at approximately 11:00 AM. If you are flying to Page, you will arrive around 10:30 AM. Please note: Vision Air requires all passengers 18 and older to present a current, government- issued photo ID upon boarding the plane at Bar 10 Ranch.